Rogue Valley Terminal Railroad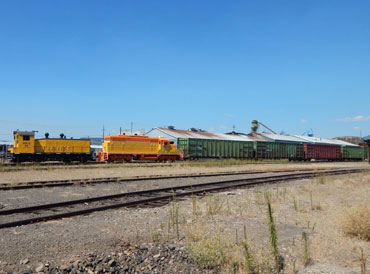 Rogue Valley Terminal Railroad ("RVT") is a 14-mile freight rail carrier that services the Medford Industrial Park in White City, Oregon.
RVT hauls a variety of commodities including asphalt, cement, engineered lumber, fly ash, industrial chemicals, lumber, OSB, plywood and wood chips. Freight traffic is interchanged with Union Pacific Railroad via the Central Oregon & Pacific Railroad offering connections to all of North America.
For local businesses that are not located adjacent to a rail line, we offer truck-to-rail / rail-to-truck transloading facilities so that customers can leverage the economic and environmental benefits of interstate freight rail transportation.
RVT also provides railcar storage services for railroad equipment owners.
RVT's current switching and accessorial charges can be found in the current RVT Freight Tariff publication and Customer Reference Guide: